Demi Moore – Photoshopped or Not?
Tucked away under: Just for Fun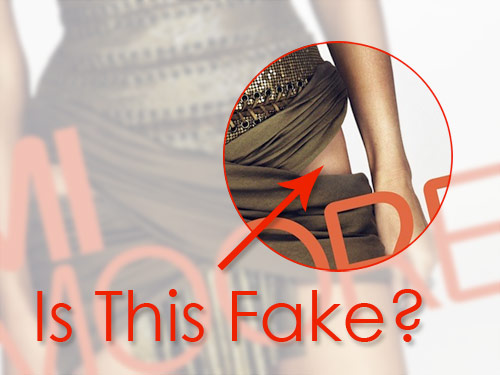 If you haven't heard, there's some controversy over whether Demi Moore's latest cover (for W Magazine) was overly re-touched.
Now before I say anything else, let me just put my two cents in on retouching in general… in my opinion, when shooting people who are supposed to reflect reality in the final shot (like NYC headshots), retouching should be used to remove temporary imperfections (blemishes, rashes, etc) and unintentional mistakes that could have been corrected physically. If you're shooting fantasy, or otherwise, all bets are off.
The big to-do in question is whether Demi's hip was doctored to make it appear slimmer. Popular Photography posted some links with example images, one coming from Ms. Moore herself (an un-retouched version). There's even a photographer so worked up he's willing to donate $5,000 to charity if the hip is actually real!
I took a look at the photos in question, put them under the "microscope" in Photoshop, and came to the conclusion that the image has been retouched — but not in the hip area everyone is so concerned about!
What I found:
the removal of some minor shadows on the arms
a bit of adjustment in the mouth
a clothing fix on the right chest
moving the ring on the right hand
I've attached the cover image, the image provided by Demi Moore, and a video comparing the two up close… what do you think?
Photographed by Mert Alas & Marcus Piggott, Styled by Alex White
View My Portfolio
Free Headshots Consultation