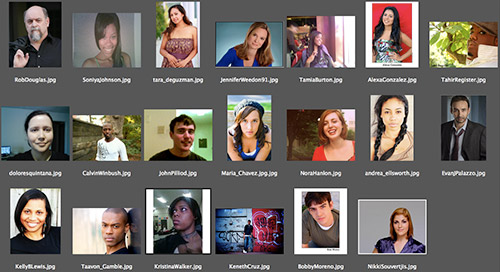 We have Finalists!
First, I must say I am deeply humbled by the response to this contest… some of your entries were funny, some were moving, and some showed just how passionately you all feel about your careers and your craft.
Some of our finalists are working pro's, while others are just getting started… in any event, it's now up to you to decide who gets a fabulous headshot session!
Since there weren't enough submissions to warrant two categories, I've decided to still give away two Actor's Jumpstart Headshot Sessions across a combined group of twenty finalists.
Check out what they had to say about why they should win, their current photo, and then vote for your favorite!
Hurry! Voting ends on November 13th!
VOTING RESET: Ballot Inaccuracies

After reviewing log files, the voting has been reset using IP addresses to verify votes.
View My Portfolio
Free Headshots Consultation