Calvin Winbush
Tucked away under: Archived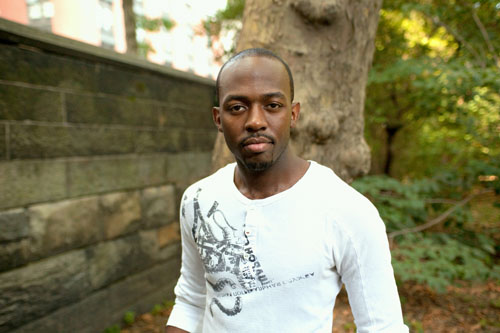 I believe that I deserve the session the most because of how far I've come in such a short time in the acting world.
About 2 years ago, I moved to NY from Detroit to pursue music production and songwriting. The first job I obtained was working in craft services on NBC's "Lipstick Jungle" on which I worked the majority of season 1.
While on set, I got to see the making of a show from behind the scenes and since I always had plans of acting (though truthfully not for another 5-10 years) and had a slew of advice from different actors at my disposal, I decided to take their advice and pursue my acting career.
Since then, I've done commercials, voice-overs, short films, independent films, hosted an online music segment, and I am currently the lead in a musical as well as participating in a radio soap opera. And I've done all of this without an agent, manager or professional headshot session.
In the last few networking events I've attended, however, I've been getting feedback that I should invest in better headshots and that my current ones aren't flattering enough for my appearance in person. And that's why I would love to receive this headshot session.
I'm about to join AFTRA and would love to go into the new year having professional headshots that I can use to further my career and help me to transition to LA if need be.
Whether or not I win, I would like to take the time to say thank you for your excellent video about taking a good headshot for twitter/facebook. While I do have photos taken by nice cameras, I would have never known about the Picasa application had I not took the time to watch your video. It has been a great tool for some of the smaller photo-editing needs that I've had recently.
Thanks again for the opportunity to receive the free photo session and for extending the entry deadline another week. I wouldn't have been able to enter otherwise.
Have a great day! I hope to see you soon.
View My Portfolio
Free Headshots Consultation